Mindfulness involves paying attention to our thoughts and feelings, whatever they may be, and to be in the present moment. In this way, we are more aware of what we are feeling or doing, so we are more able to positively respond to situations, both in our personal and working lives. Mindfulness can support us to manage challenging situations and assist us in making more informed choices in our everyday life, as well as enabling us to achieve new goals. Practised daily, mindfulness can transform our lives in a positive way, making us happier and more fulfilled.
Julie is a qualified Mindfulness Now Teacher and in addition has over 25 years experience of coaching and mentoring, in the private, statutory and voluntary sectors. The training programme can be delivered on a one to one basis, in a relaxed and private environment, or in groups within organisations. The programme provides a fusion of key elements from both MBSR and MBCT, providing a bespoke service which is effortless to ensure effective integration into everyday life and work, enhancing overall well-being, success and fulfilment.
Key benefits of Mindfulness:  
Reduced stress (40%), anxiety (58%), depression (57%) – (University of Oxford 2013)
Reduced pain
Recovery from trauma
Improved resilience, memory, communication skills, relationships and overall happiness
Key organisational benefits of Mindfulness  – 71% reduction in staff absence (Transport for London)
Improved focus, decision making and communication skills
Increases emotional intelligence
Increases energy levels
Benefits of Mindfulness Now training approach:
Detailed individual assessment
Individualised, personalised, one-to-one sessions; groups also available for organisations
8-week teaching and mentoring with open ended support
Individual dedicated audio recordings of meditations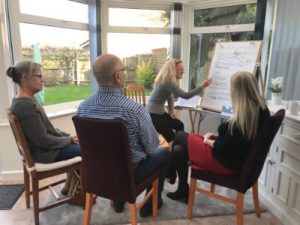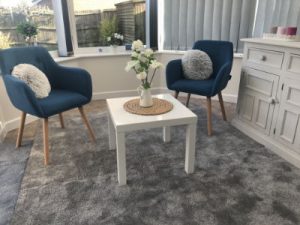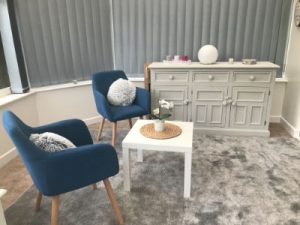 "the training delivered helped me to slow down and de-stress from the fast pace of modern life. It was great to spend some nurturing time on myself for a change. I loved the mindfulness techniques that Julie delivered. They helped me to relax and begin to observe and quieten my 'chattering mind' and I have continued to enjoy using them since learning the techniques" (Jean Goodman, retired team manager)
"I have really enjoyed the mindfulness now training with Julie, I have never heard such a soft and totally relaxing meditation voice before"
"Thank you for the training course, you are so clear and easy to understand with a wonderful meditation voice. Thanks to you I am at last finding it possible to relax my body completely with the body scan and visual aids".
To book your training or for an informal chat contact Julie:  julie@starswellbeing.co.uk or call 07790 577 675
MBSR – Mindfulness Based Stress Reduction, MBCT– Mindfulness Based Cognitive Therapy